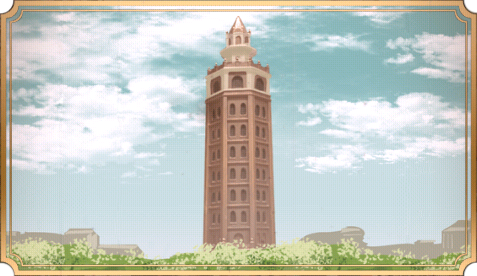 In 1890, the 52-meter-high building was the highest building in Japan. Asakusa 12-Story building also known as Ryuun-kaku.
Ryouunka-ku means "Higher than clouds". But the people in Asakusa called the building under the nickname of Asakusa 12-Story building.
The first story to 10th story is built of brick and 11th and 12th story are built of wood. At first, the brick building that can get a wonderful view of Teito attracted people and become a famous spot of Asakusa.
People used to visit there day after day but it's quiet these days. The first elevator in Japan is broken now. People became interested in opulent theaters and movies more than the observation deck.